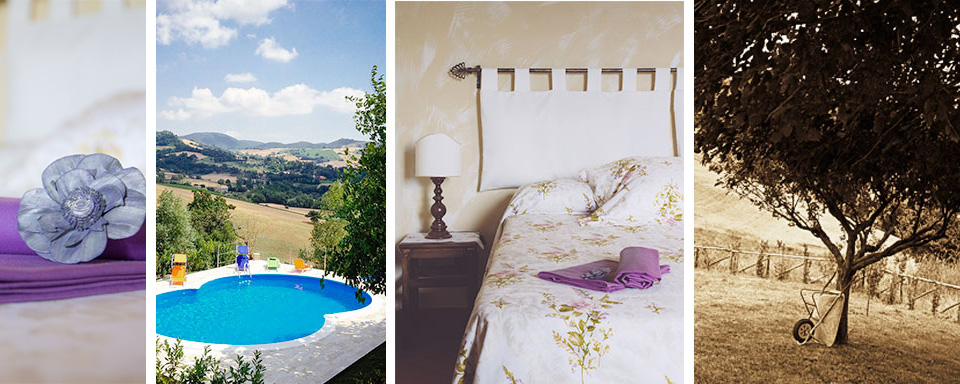 The Guest House & the Borgo
Immersed in the colors of the hills of the Marche, about 40 km from the Adriatic Sea, on the outskirts of San Severino Marche, our Guest House Borgo Anchise is the ideal location where you can spend relaxing moments in the name of Nature and Relax. Here peasant houses typical of the area, with exposed stone walls have been renovated and transformed into a cozy Guest House nestled in a beautiful village. For our guests there are two fine Country:
Casale Le Ginestre
e
Casale I Gelsi
,
each with a private swimming pool with salt water from which you can enjoy the beauty of the surrounding landscape in moments of absolute relaxation.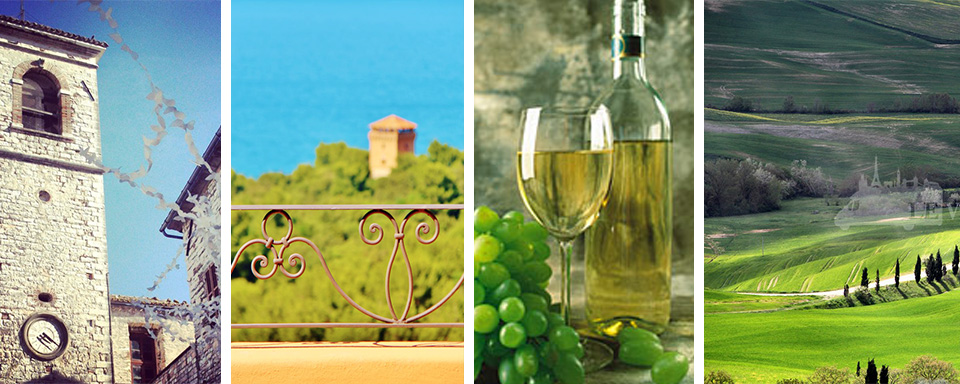 Landscapes & Flavors
Guest Bouse Borgo Anchise offers a strategic location for anyone wishing to deepen their knowledge of the rich natural and cultural of Marche region, the food and wine and excellent restaurants, the flagship of the area.
A few kilometers from San Severino Marche, wedding favors to art and cultural activities, we have the opportunity to visit countries rich of history as the town of Recanati where Giacomo Leopardi was born; Loreto with its beautiful sanctuary, Cingoli also called "the balcony of the Marches" for its geographic location from which you can also see the Conero; Grotte di Frasassi, underground karst caves considered the largest underground complex d 'Europe; Grotte di Camerano country underground fairytale that is located in the park of the Conero, Abbazia di Fiastra with its natural reserve, Macerata town famous for its Sfetisferio and its opera season, and remind you about aa 40 km expressway reaches Porto Recanati and Civitanova Marche to treat yourself to some relaxing moments by the sea.
For the cultural activities, you might check the site www.musei.marche.it to gain knowledge of the beauty and the cultural reality of a region full of history as Le Marche.
Useful sites to visit the territory of the Marche:
Citta di Recanati: http://www.comune.recanati.mc.it
Loreto: http://www.comune.loreto.an.it
Grotte di Frasassi: http://www.frasassi.com
Porto Recanati: http://www.comune.porto-recanati.mc.it
San severino Città D'Arte: http://www.comune.sanseverinomarche.mc.it
San Severino Blues Festival: http://www.sanseverinoblues.com/site/